How to interpret a plagiarism report
PlagiarismCheck.org is able to detect:
Word-to-word matches
Word rearrangements
Substitutions of words with synonyms
Changes from passive to active voice and vice versa
Overview of the report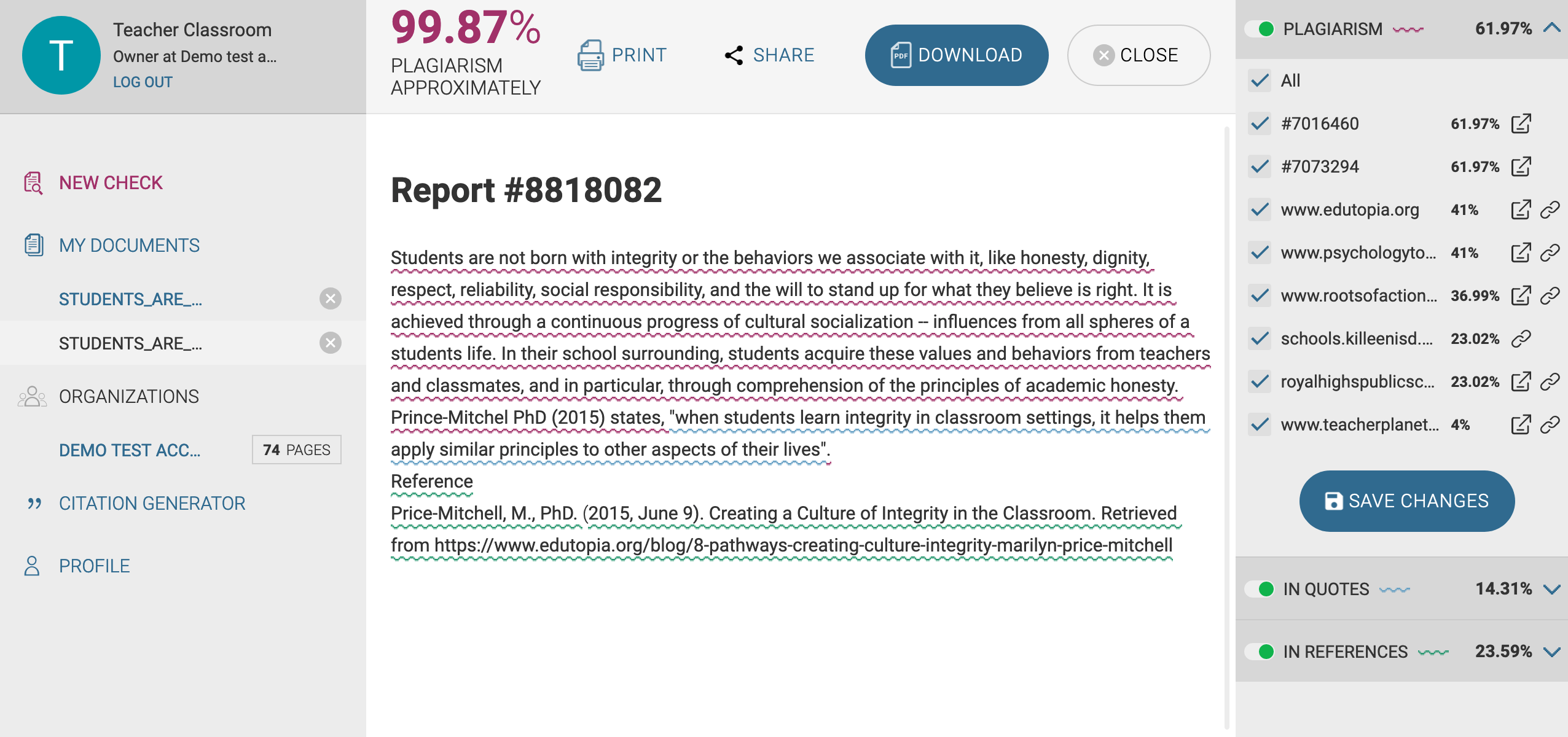 The algorithm differentiates between similarities found in quotes, references, the body of papers, and reflects them in the corresponding sections:
Body of the paper
Quotes
References
All these parts are visualized separately so a user can decide either to include or exclude them from the calculated similarity score.
Choose a source where similarities were found on the right and a corresponding phrase in the report will be highlighted:


#7016460 means that the similarity comes from a paper previously submitted by other users.
www.edutopia.org means that similarity comes from this online resource.
The report highlights phrases that match external resources. For each match, you get a direct link to the source from which information has been taken. In case there is more than one source, the system will show all sources that have similar content.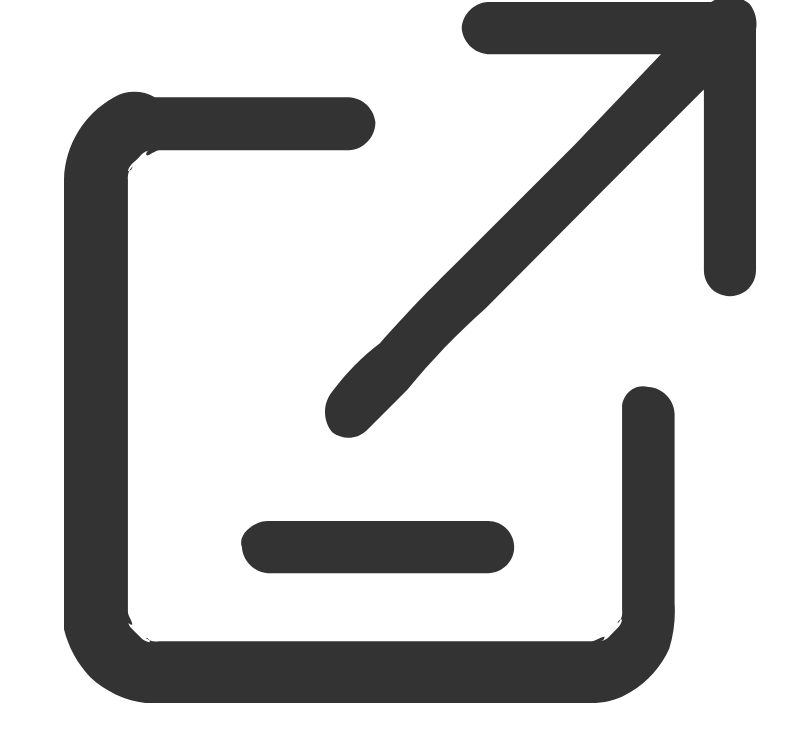 By pressing on this icon, you will open an original source with the highlighted text that has been detected as a match.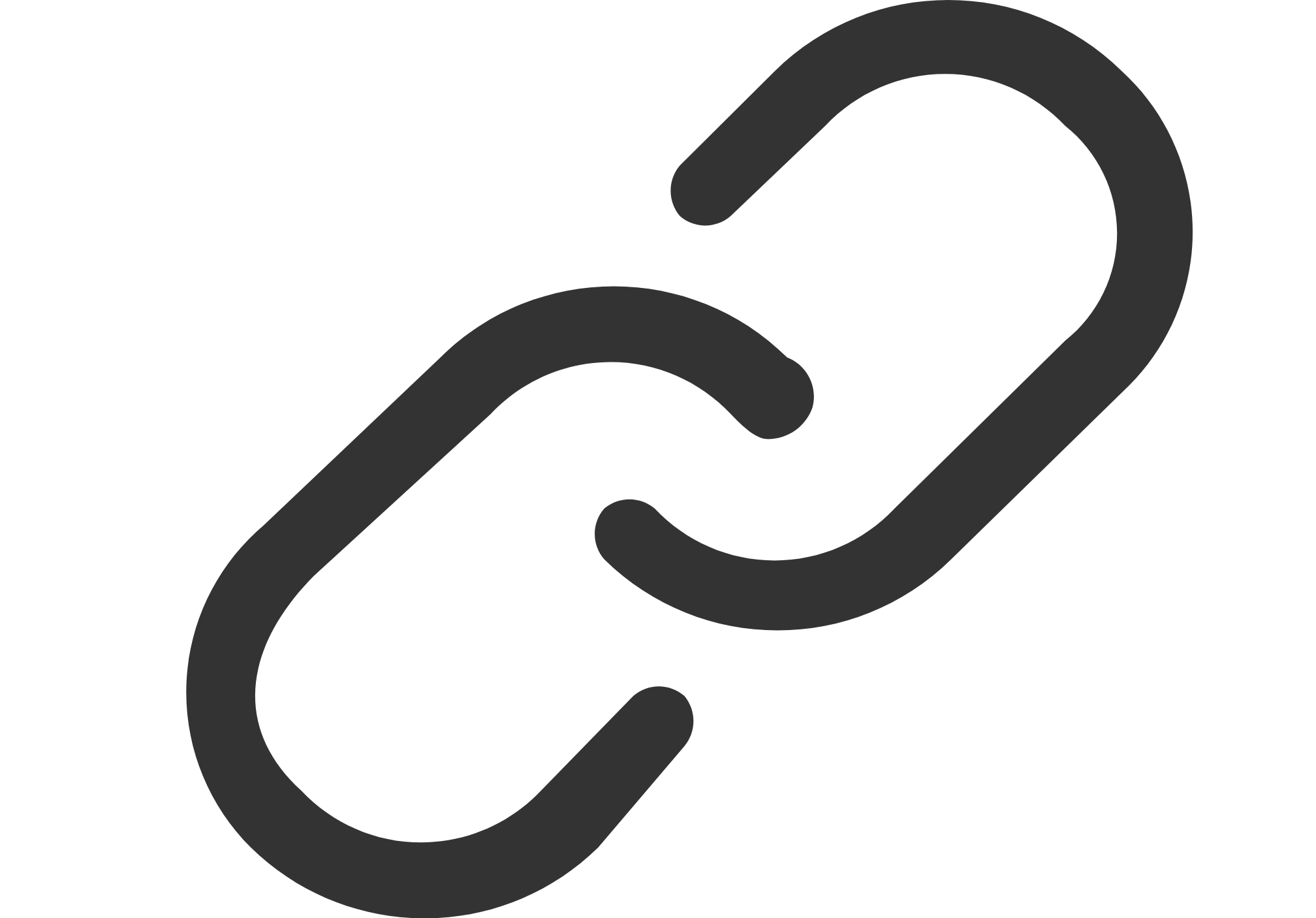 By clicking on this icon, you will follow the link to the original source.
The overall percentage of plagiarism is calculated based on the sections you select to include in the report. By default, it contains only similarities found in the body of the paper and excludes quotes and references.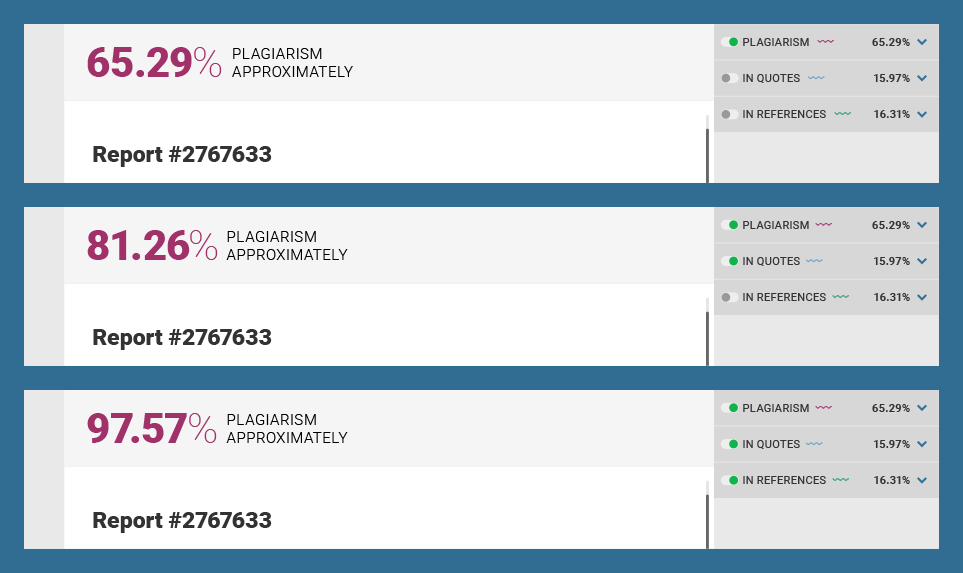 The things you can do with the report:
An Owner or Teacher can modify the report:

Remove the checkmarks near the sources you wish to discard and hit "Save changes." The percentage of plagiarism found will be automatically recalculated. The sources will remain visible in the report in case you decide to include them.
All users can download a PDF report:

All users can share a report with someone else. Click "Share" to enter an email and add a comment.




An e-mail with an attached PDF report and comments will be sent to the recipient.