How to check a document
How to check a document
Open the New Check menu.
The New Check window has several options on how to upload a text for a scan. You can:

Drag and drop files.
Attach files. You can submit multiple documents for a check. We will generate a separate plagiarism report for each file.
Type text in the new check window, or copy and paste text into this window.

By clicking on the 'New Check Settings' button at the bottom of the page, you will open the New Check Settings menu, where you can customize the parameters for your similarity check. To save the settings, click on the 'Apply' button.
Confirm the files you want to scan for plagiarism and click on the 'Proceed' button.
Approve the check by pressing "Continue":
Supported file formats
DOC, DOCX, TXT, PDF, ODT, RTF, PPT, ODP.
Alerts
If a text contains too many undefined words (if your document is not written in English or contains special terms), you may see the following message: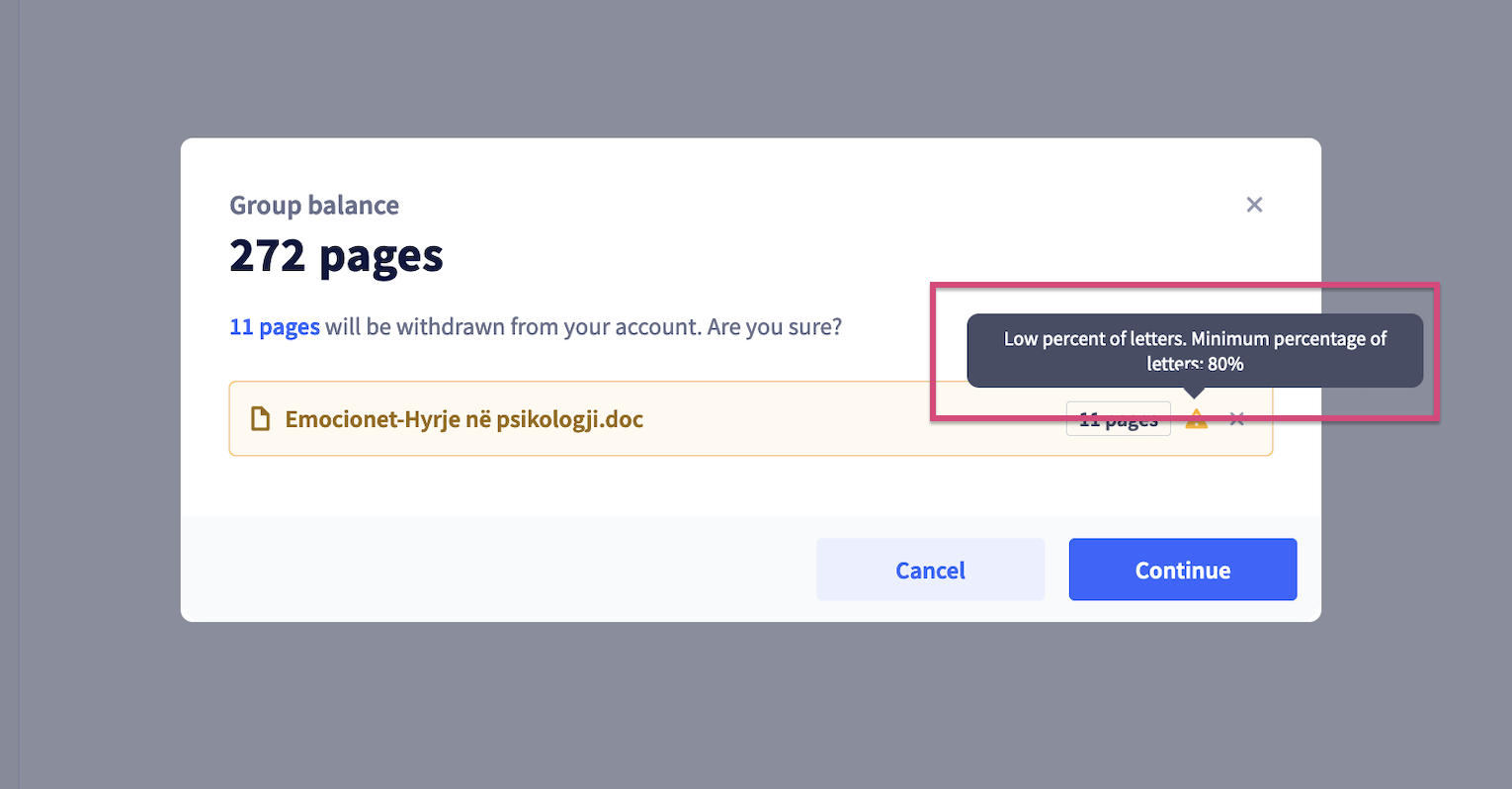 Your text will be scanned for plagiarism. However, we find it necessary to warn you about the content of the document, which can impact the results of the check.