Grammar checker released to improve writing!
To make mistakes is human, but don't we all wish to spend less time proofreading and correcting mere grammatical mistakes? To make life a bit easier, and improve writing, we've introduced our Grammar checker tool. Now, students and content writers can check their documents and easily correct grammatical, punctuation, and stylistic errors. 
When to use Grammar check 
If you are a teacher who would like to focus more on what your students write rather than correcting their spelling and grammar, you can rely on our Grammar checker for essays.

Students will find the Grammar checker helpful too, as they can have it proofread their coursework before submitting it in the class, get rid of those pesky typos, correct grammar, and earn better grades. Grammar checker  will also suggest better word choices and informative comments, so there is always something new to learn. 

Whatever you write, Grammarcheck will be a good assistant in finishing off your work. After all, we cannot overstate the attractiveness of good grammar. 
How to run Grammarcheck
This is easy once Grammarcheck is activated in your account. As an individual user, you simply go to the Grammarcheck tab in your plagiarism check report and click on the Grammar tab.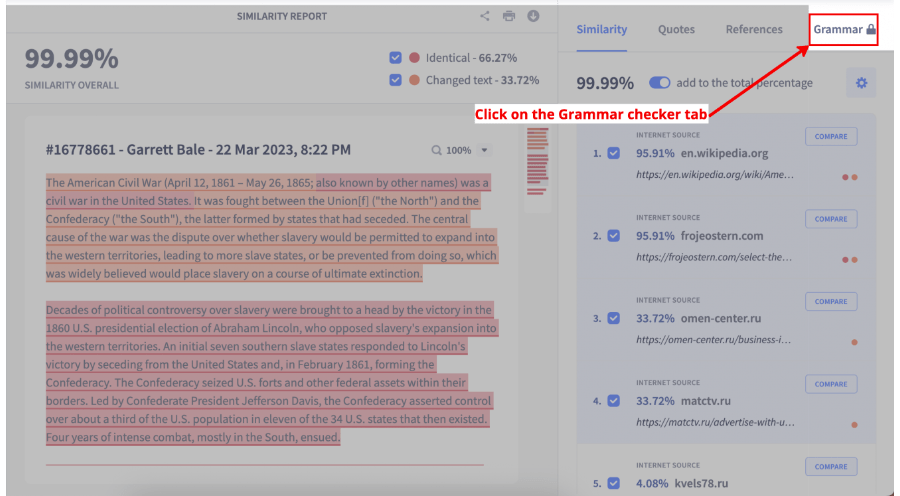 You will receive a notification that Grammar check will redeem three pages from your balance. Click 'Activate' to run Grammarcheck on your document.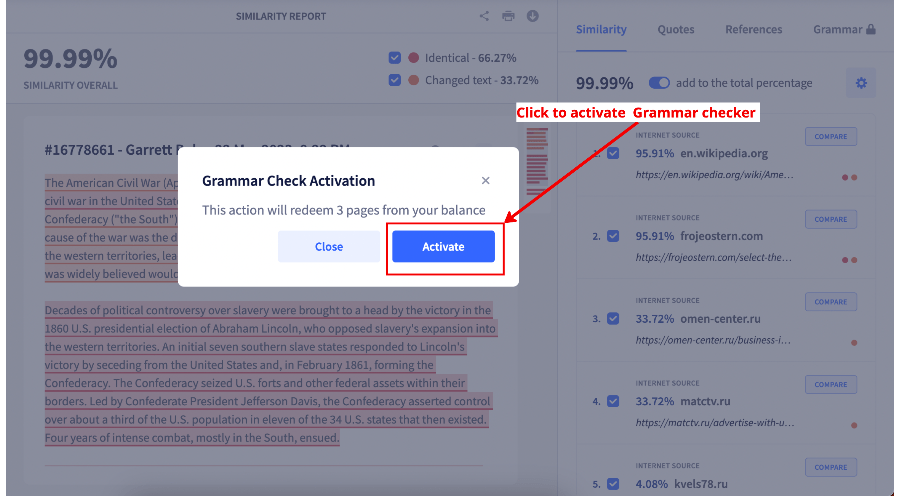 Make sure that you have enough pages on your balance to carry out the check.
If you are a member of an organization's account, your Administrator may need to contact our Support Team and have Grammarcheck activated for your organization.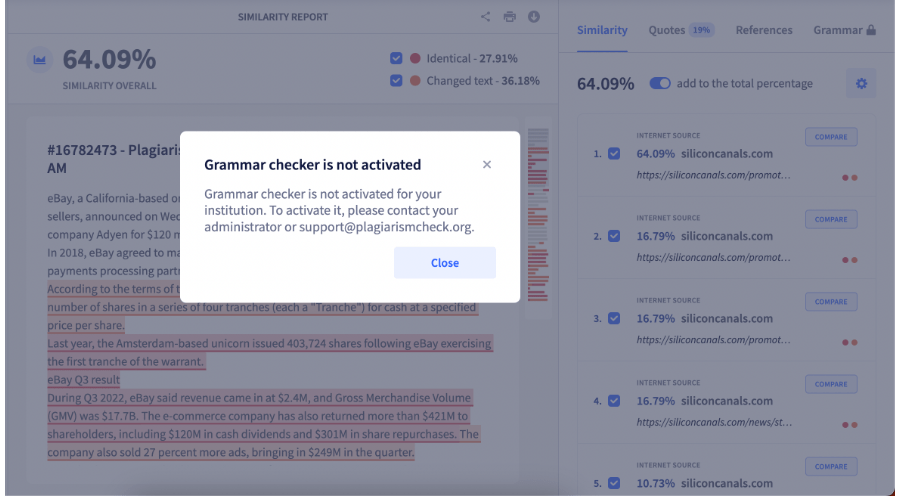 As soon as Grammarcheck is enabled for your account, you will be able to check the document by clicking on the Grammarcheck tab.
Just in seconds, you will receive a report with detailed comments on each detected issue and possible ways to correct them. You can click on the comments to see the issue in the text and quickly navigate through the document.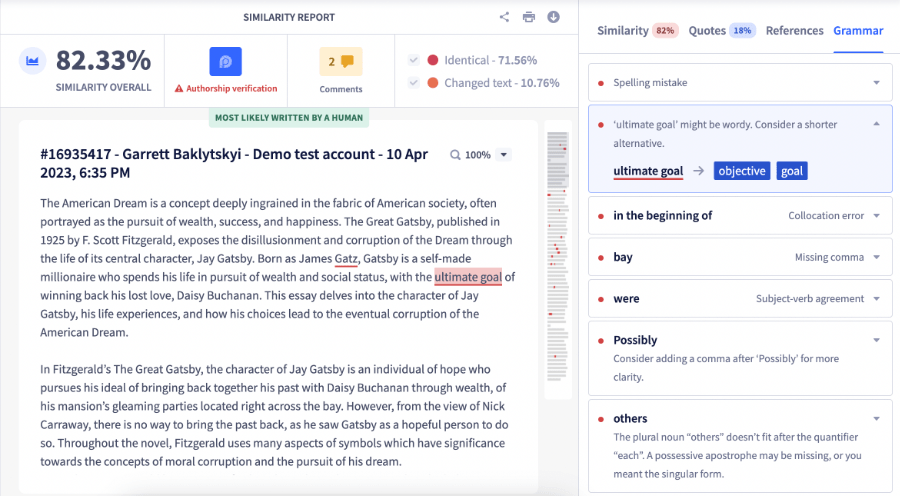 When you click on the issue highlighted in the text, it will also take you to the respective comment on the right. You can click on a suggestion, and it will be automatically copied to your clipboard to insert into the original document. 
Grammarcheck will spot spelling, punctuation, and grammatical errors and provide recommendations on various style aspects, from word choice to sentence arrangement.