Google Docs is used by students, teachers, and content writers to write and format papers. Considering all the possibilities and features, it is no wonder writers choose Google Docs. As we want to make PlagiarismCheck available where our users need it the most, we have developed a plagiarism detection add-on for Google Docs.
Start by installing an add-on
in Google Docs —> Extensions —> Get add-ons

Once it is installed, go to Add-ons menu in Google Docs choose PlagiarismCheck.org – Start
If you see the "Google drive refused to connect" message, it may mean that you are logged in to several Gmail accounts. To resolve this, open an incognito window, sign in with the gmail account you used to install PlagiarismCheck add-on. Now you should be able to launch an add-on.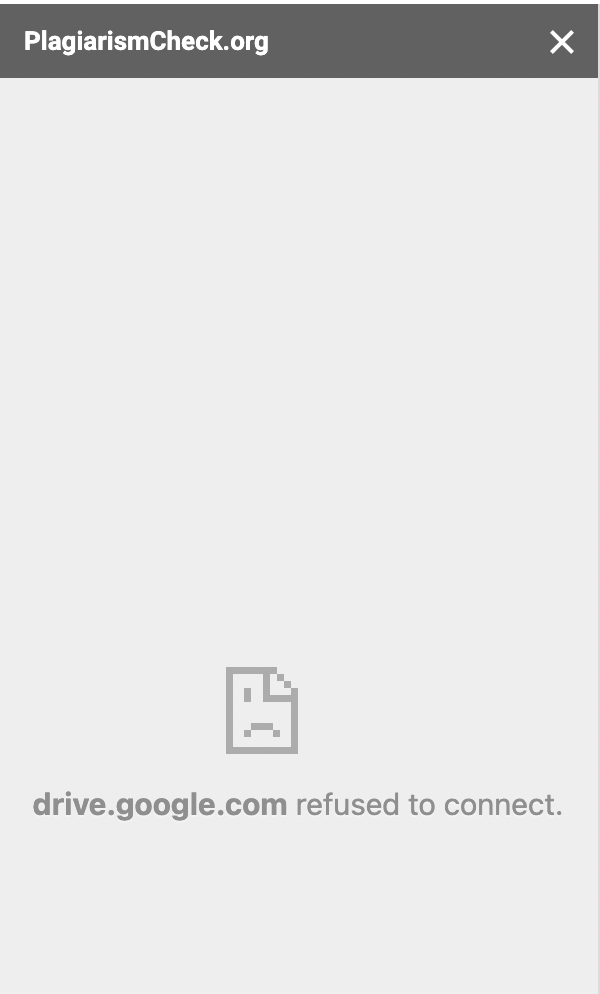 Log in to your PlagiarismCheck account and submit your paper for check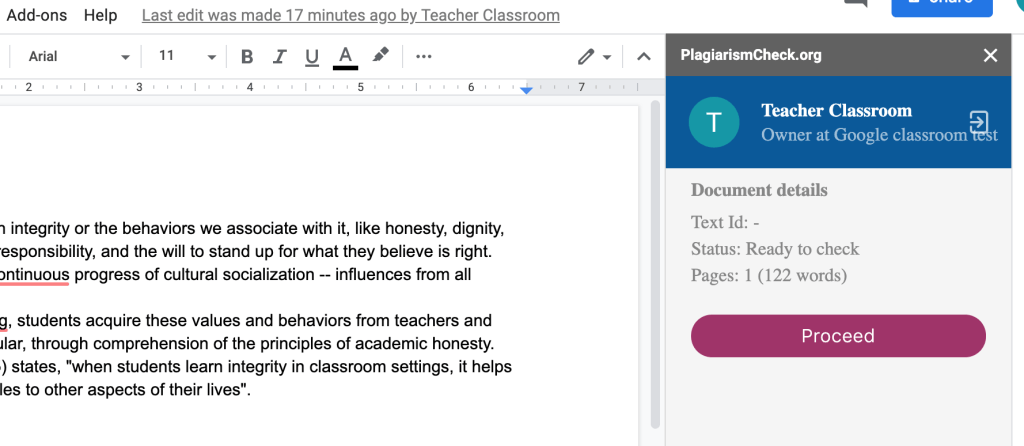 Get plagiarism check results directly in Google Docs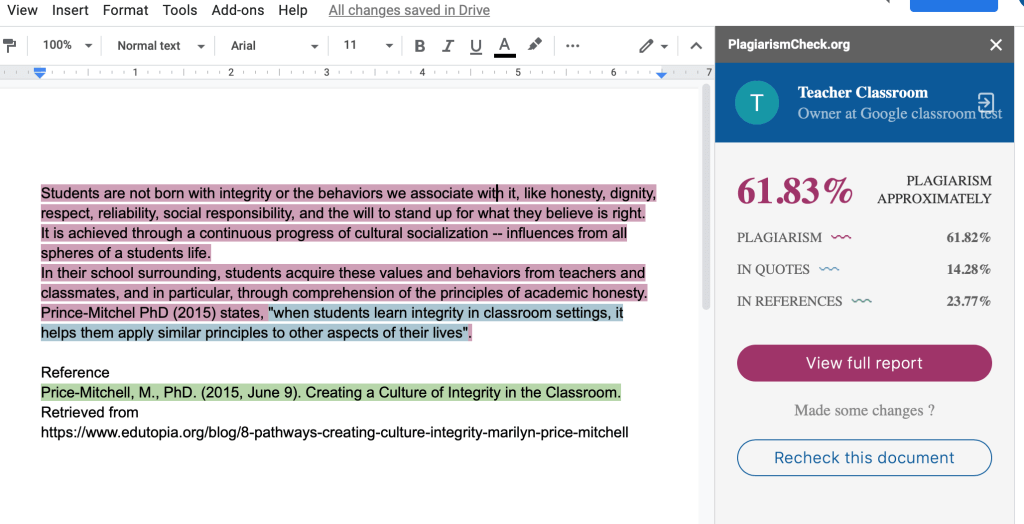 Make sure your writing is original with fast and effective Google Docs add on. Plagiarism detection is now made simple.To schedule a demo and get a trial account, please contact us at support@plagiarismcheck.org.