Profile
Logo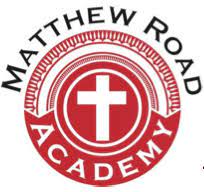 Name
Matthew Road Academy
Description
Matthew Road Academy is a private, university-model school for grades three through twelve. We are located in a suburb of Dallas, Texas. We meet two to three times per week to partner with parents in providing education and development for students enrolled. Our goal is to not only encourage the academic success of our students but also their growth in their relationship with Jesus Christ.
Experience with PlagiarismCheck 
– challenge: what challenges did you expect to solve with plagiarism detection software? With Plagiarismcheck, we were seeking a tool to help students realize when they were plagiarizing others' works by accident, as well as a tool that would help teachers hold students accountable when plagiarism was intentional.
– why did you choose us: what were the key factors in selecting the vendor?  After using trial versions of several vendors, we chose Plagiarismcheck because of the integration with Google docs, the ease-of-use, the reliability, and the cost.
– did PlagiarismCheck help you achieve your goal? Yes, for sure. I have integrated Plagiarismcheck into my seventh, eighth, and ninth-grade English classes. The students have become comfortable using the tool, and it has helped them catch places in their writing where they forgot to cite their sources. I have also used it to as proof in a situation where a student turned in work that was not his own. We will be ready to expand the use of the program to other grade levels next fall.