Administrator's guide — How to set up an integration
Introduction
In this tutorial, we will provide you with detailed step-by-step instructions on how to set up an integration between Google Classroom and PlagiarismCheck.org to ensure a quick, effective, and secure assessment of submitted works. You are welcome to set up classes with Google Classroom plagiarism check the way you always do. We will catch you up with all the updates as you go.

Google Classroom part of integration:
The integration uploads the 10 most recent active courses created by or assigned to a user. Google Classroom provides two main ways to collect submissions: "Create question" and "Create assignment." Set up these tasks the way you prefer and assign them to students.
Create question: We will export the text and check it for plagiarism.
Create assignment: Submit assignments as Google Docs or as an attachment.
Students will submit their assignments in Google Classroom.
Plagiarismcheck.org part of integration:
How to connect your Google Classroom account to PlagiarismCheck.org To connect your account in Google Classroom to PlagiarismCheck.org, the following steps must be completed First, we create an account for your academic institution. After that, all members (users) should be added by an Administator of your account, or we can do this for you if we get the list of users. Once this is done, users have full access to the institution's account according to the role they are assigned to: Student, Teacher, or Owner.
Log in to your PlagiarismCheck.org personal account by using login details we send you by email or by clicking on Sign in with Google. Then in the top right corner click on the "Profile" icon and choose "View profile"
In your profile, follow the "Integrations" tab in the top menu bar.
Click "Connect" on the Google Classroom option in the integrations' section.
Log in to your Google account with the Gmail that you use in your Google Classroom, and give permission for PlagiarismCheck.org to view your assignments and files in Google Classroom. This permission is required for PlagiarismCheck.org to work properly.
Click the "Allow" button to give us permission to access your submissions. 5. If you want students' submissions to be checked automatically in some or all courses, subscribe for automated checks on the next step and click "Save", and then "Cancel" to close this window.
6. The last step — install our Chrome Extension to work with results right in Google Classroom. Click on "Install", and our extension will be added to your Chrome browser. Then open your extensions and pin the PlagiarismCheck extension to be always visible.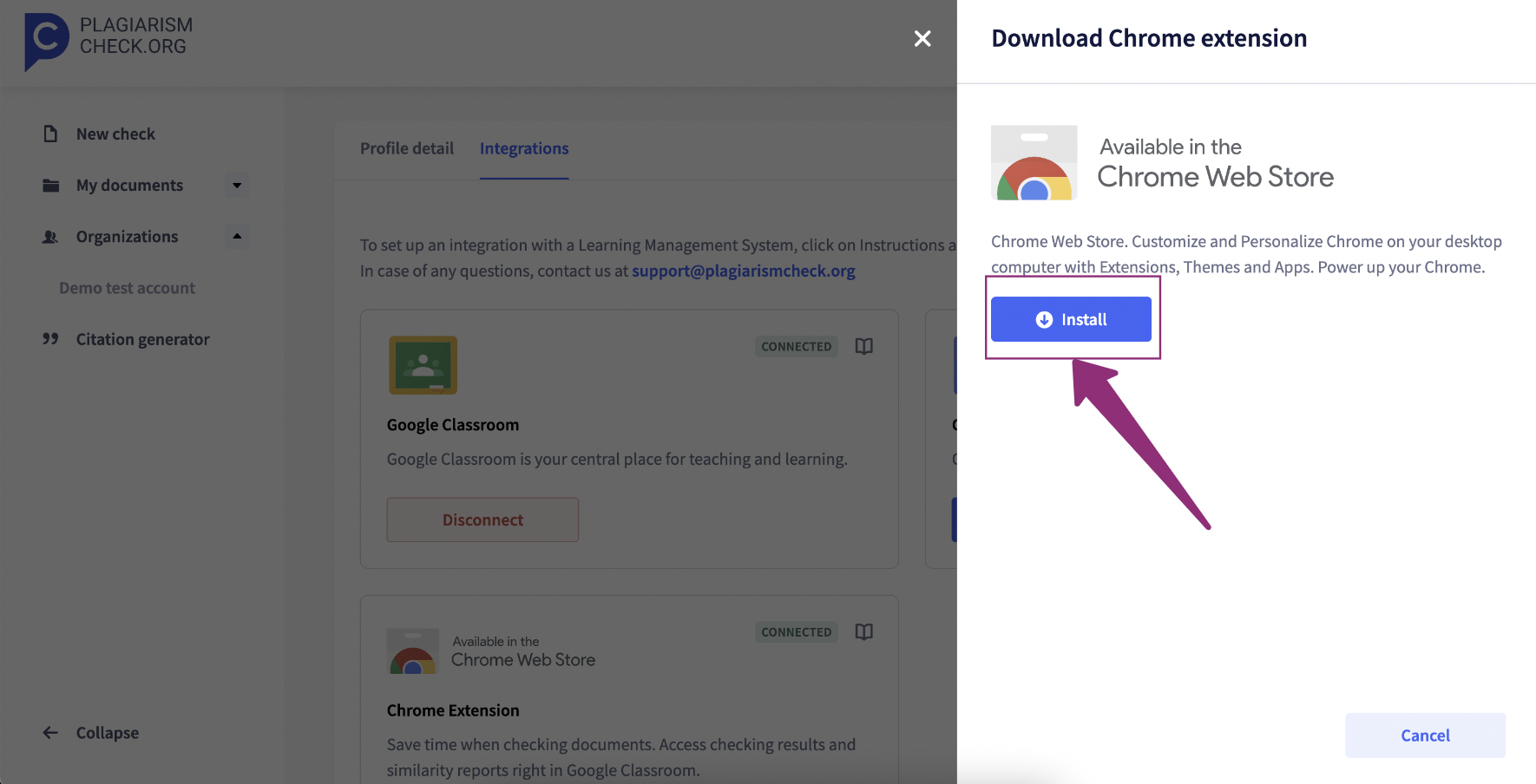 7. If you close this window without installing the extension, you can install it later by scrolling down to the "Chrome Extension" area, and clicking "Install"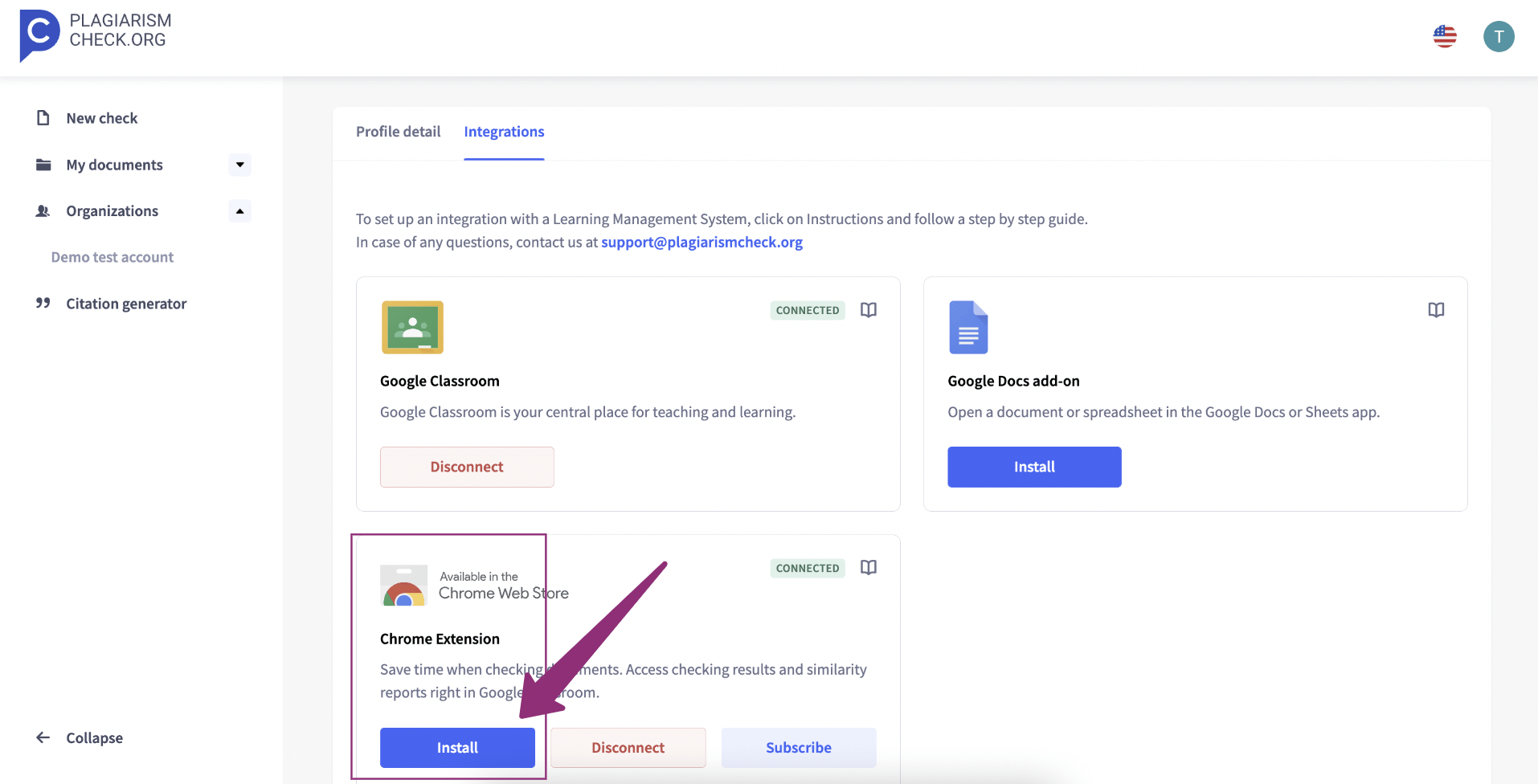 These steps need to be taken by every user to set up the integration. As soon as everything is connected, the process of checking for similarity is very simple. Please, check the guide for instructors here