Administrator's guide for Moodle
How to install a plagiarism check Moodle plugin
To install a plagiarism check for Moodle plugin, you need to

have a zip file

with a plugin and your personal token. To receive a token, contact support@plagiarismcheck.org
PlagiarismCheck.org plugin is compatible with Moodle 3.3 and later versions.
Step 1: Add a plugin
In Moodle, go to Site Administration

Follow these steps to upload a plugin: Plugins → Install Plugins → Upload a zip file with a plugin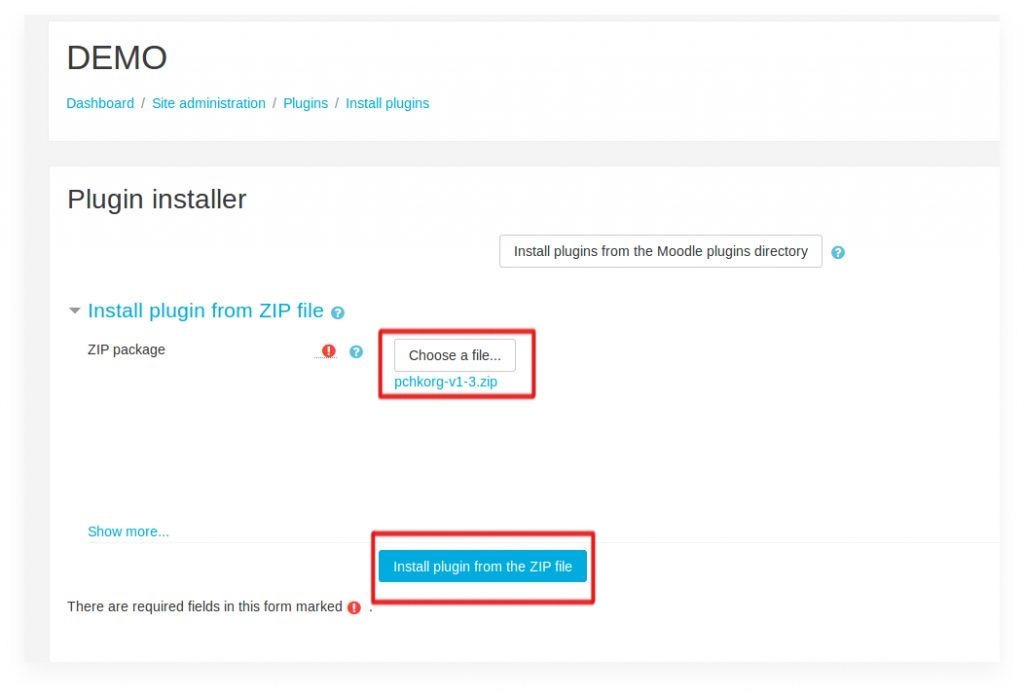 After validation, click on the "Continue" button.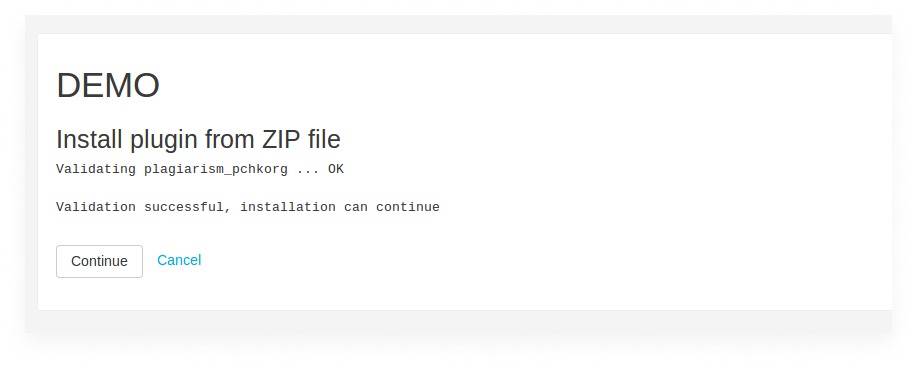 Step 2: Update Moodle
Click on the "Update Moodle database now" button.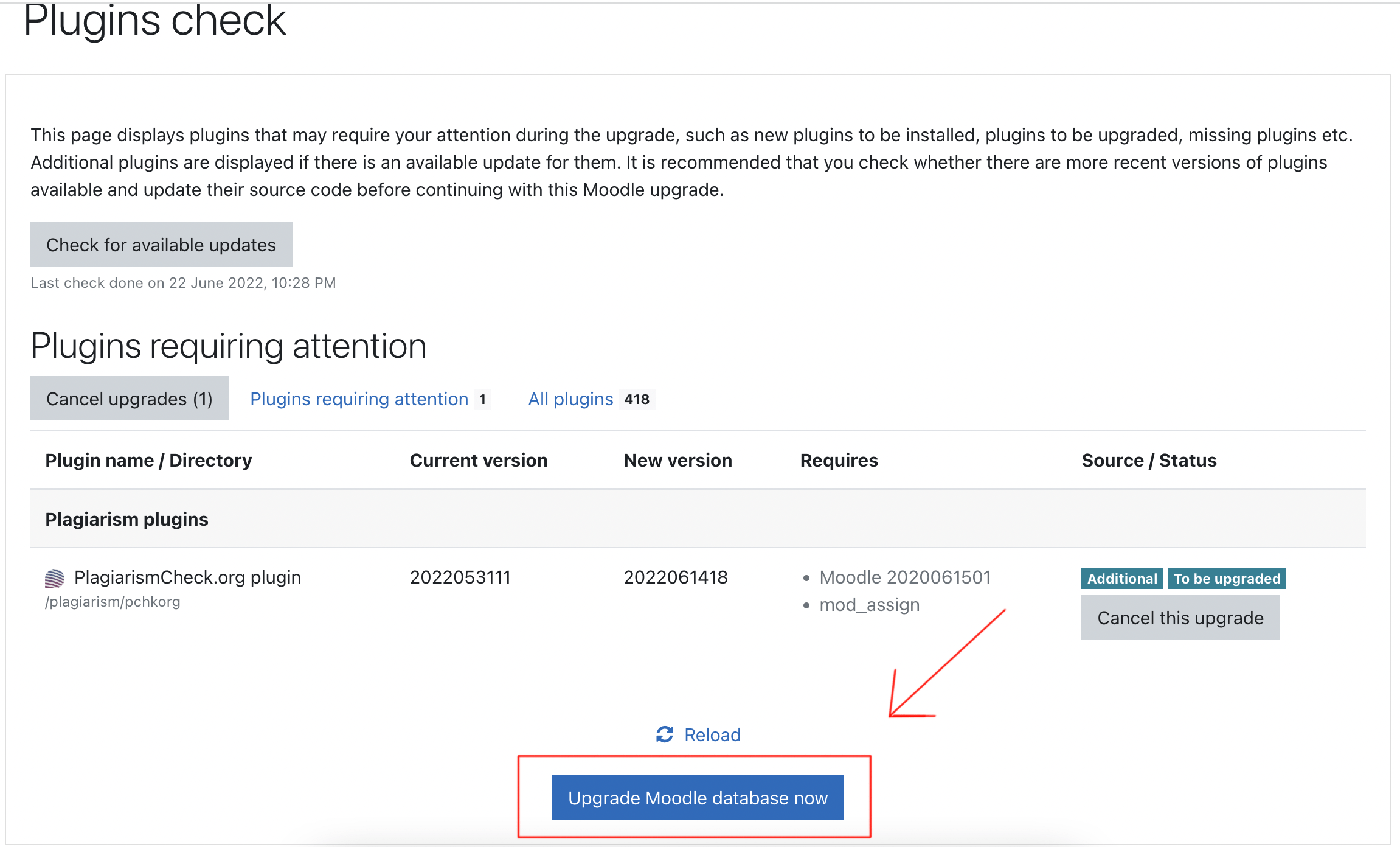 Go to Site administration and find Plagiarism → PlagiarismCheck.org plugin.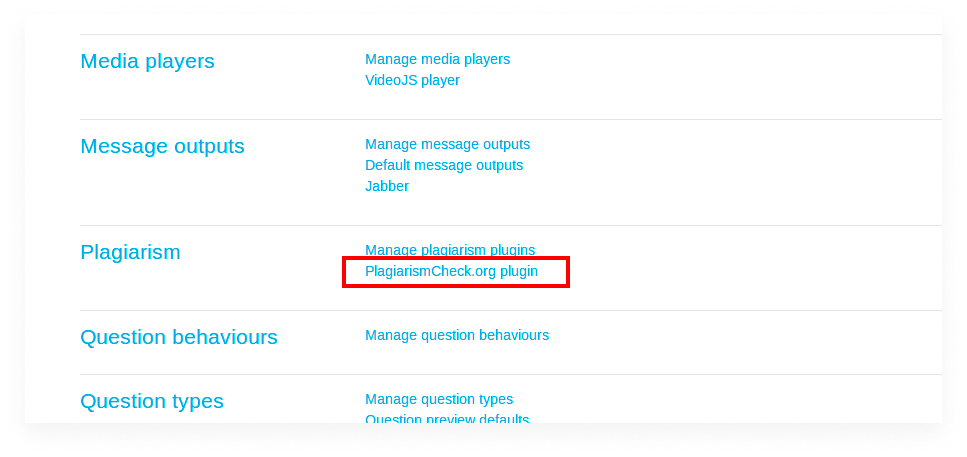 Choose "Yes" in the "Enable plugin" field.

Enter the API Token that we shared with you. (You can find the API Token after you login on plagiarismcheck.org website, in your Profile —>Integrations tab)
Then click "Connect" in the Moodle section to see the API Token

Click the "Save changes" button.
Configure plugin settings

As an Administrator, you can also set the following global Moodle plugin settings:
Exclude sources below X% similarity, where X is the minimum similarity percentage threshold for a source to be included in the total similarity score.
Enable PlagiarismCheck in Quizzes
Enable PlagiarismCheck in Forum Activity
These settings will be inherited in all modules where the plugin is used. However, the threshold for minimum similarity in sources can be specified in each assignment's settings. Just go to the 'PlagiarismCheck.org plugin' section and set the cutt-off percentage.
How to restrict PlagiarismCheck plugin to specific courses or users
 If you want to make the plugin available only for certain users or courses published in your Moodle, you can group the courses into categories and set specific permissions for the plugin.
Go to 'Site administration' and choose 'Manage courses and categories' in the 'Courses' tab.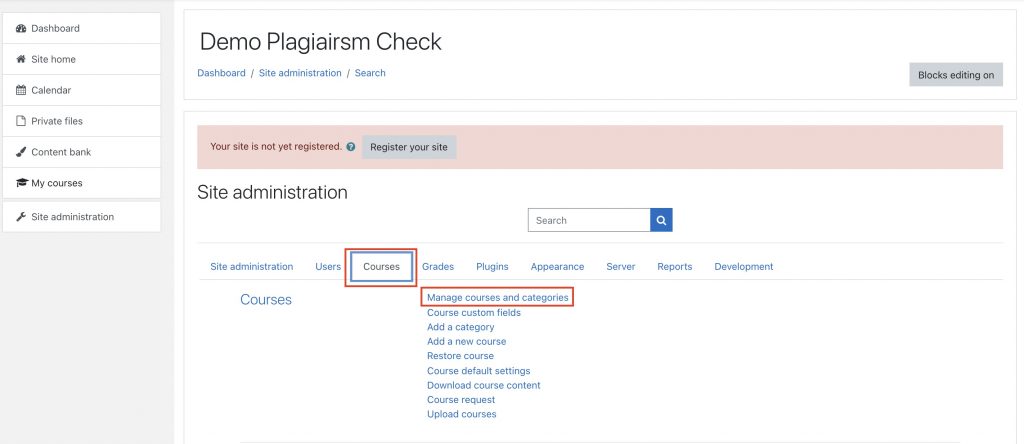 Click on 'Create new category.'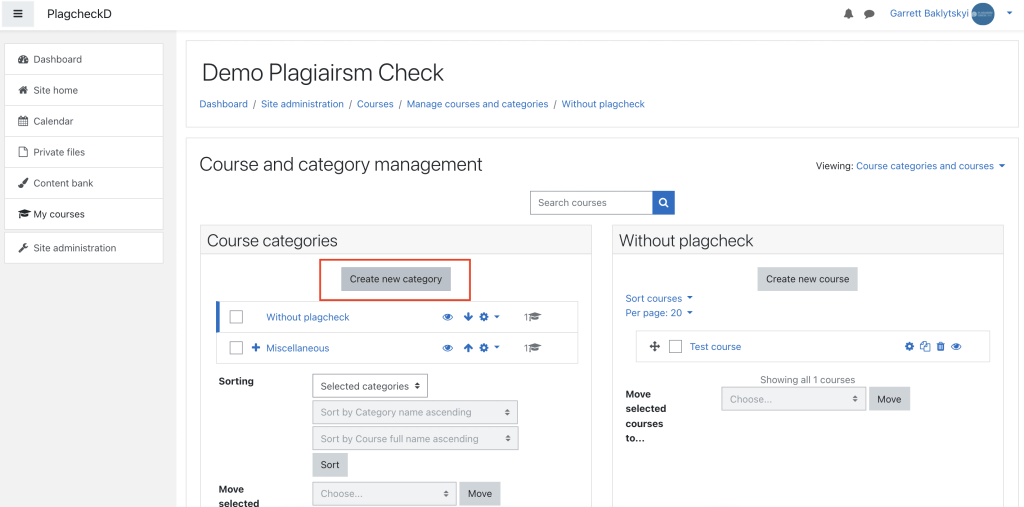 For demonstration purposes, we created two categories: 'With PlagiarismCheck' and 'Without PlagiarismCheck.' 

In the settings menu, choose 'Permissions.'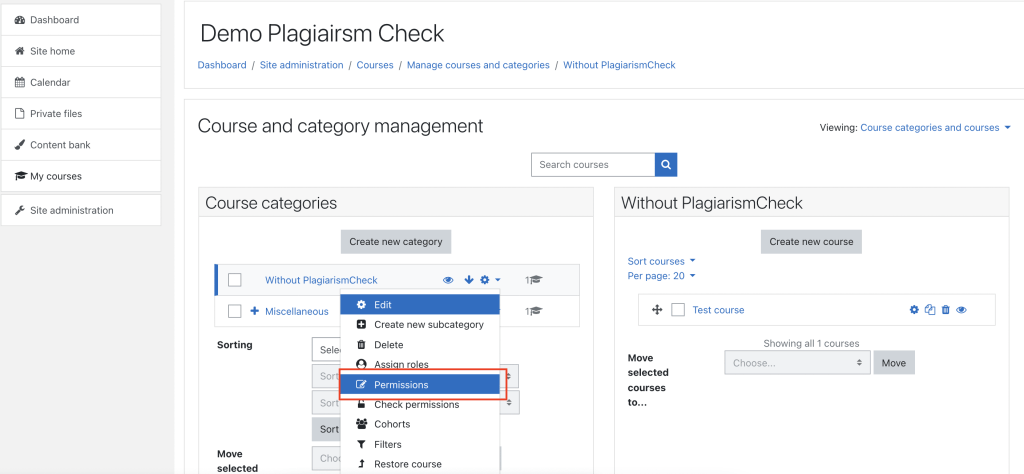 Filter out the permissions for PlagiarismCheck.org plugin and add/ remove user roles you would like to have/ not have access to the plugin.

To make PlagiarismCheck Moodle plugin invisible for course participants, remove all roles from Roles with permission. 
By removing certain user roles from the list of those having the capability to change the 'Exclude sources below X% similarity' setting, you can prevent these user roles from adjusting the plugin settings in an assignment. Now you can add courses to each category. The plugin will not be shown as an option for courses where users are not permitted to use PlagiarismCheck.org Moodle plugin.