Moodle Plagiarism Checker Plugin — How to set up an integration with Moodle
Looking for a plagiarism checker for Moodle? It seems that you've found it already! Use our PlagiarismCheck tool to get the similarity score of your assignment right from your Moodle account. It's easy to use and doesn't require any complex installation.

The Moodle plagiarism checker you should try
If your istitution uses Moodle as a learning management system, then you probably wonder if there are any plugins to complement it for convenient everyday use. Plagiarism detection tools that work online will help you save tons of time! We have some similar thoughts on that account and have made a Moodle plagiarism checker that can prepare a similarity report on each of your assignments. It's totally student-friendly, uses the appropriate API, and can be considered the best software for Moodle similarity check.
Let's have a look at how our checker can work for your own good in your learning management system. First, let's proceed to the installation instructions.
Features
To install a plugin, you need to

have a zip file

with a plugin and your personal token. To receive a token, contact support@plagiarismcheck.org

Plugins are compatible with Moodle 3.3 and later versions.
Step 1: Add a plugin
In Moodle, go to Site Administration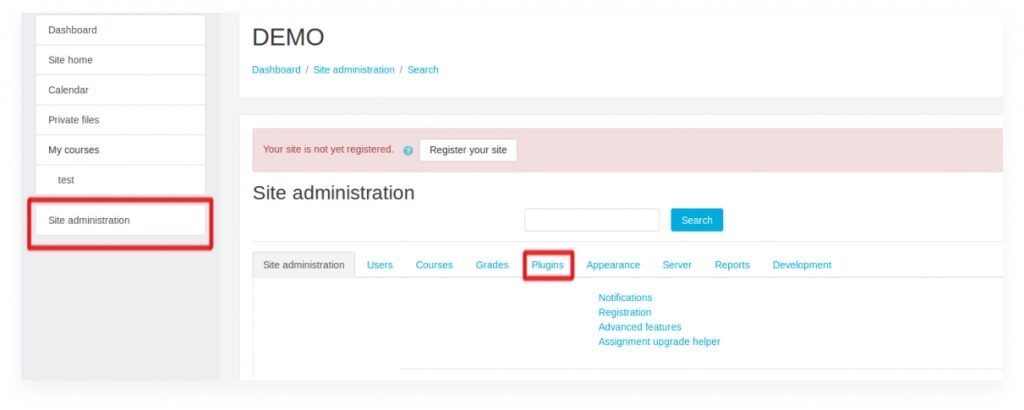 Follow these steps to upload a plugin: Plugins → Install Plugins → Upload a zip file with a plugin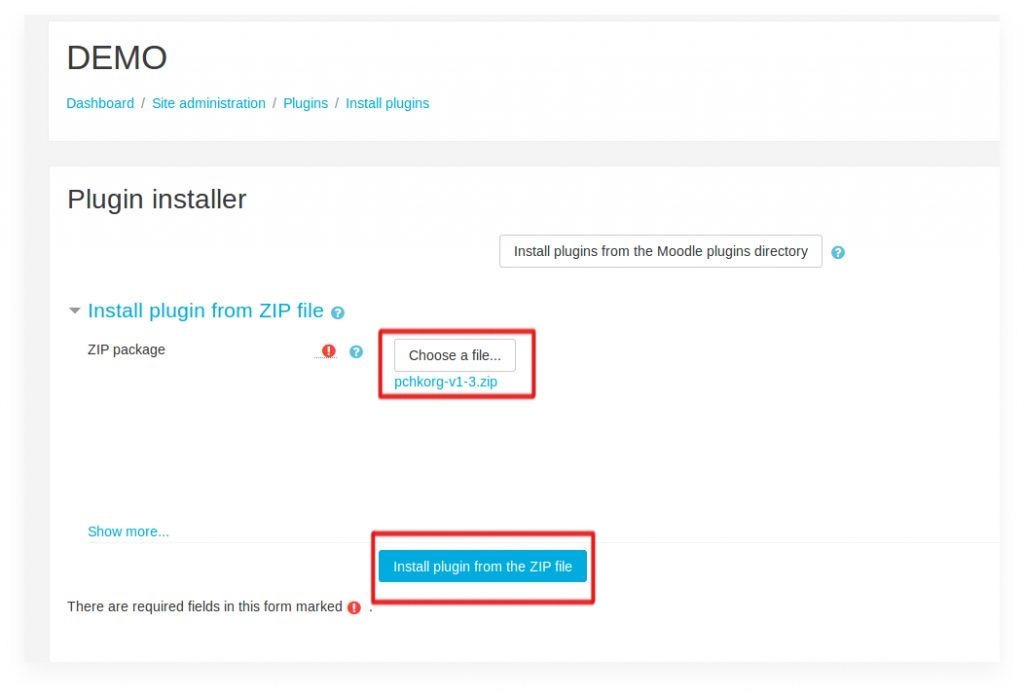 After validation, click on the "Continue" button.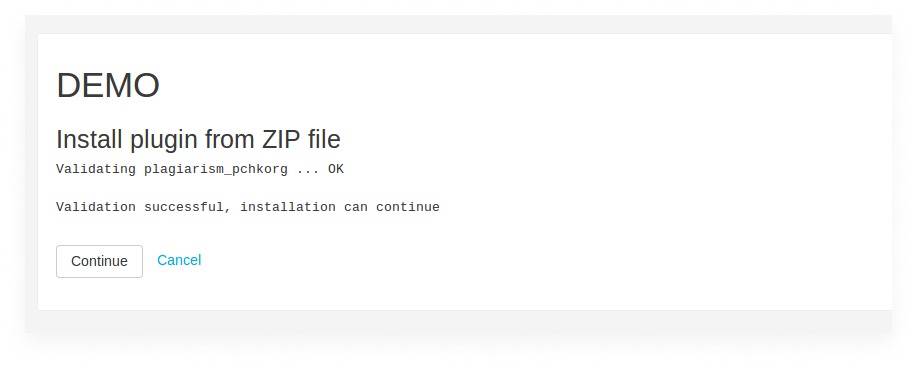 Step 2: Update Moodle
Click on the "Update Moodle database now" button.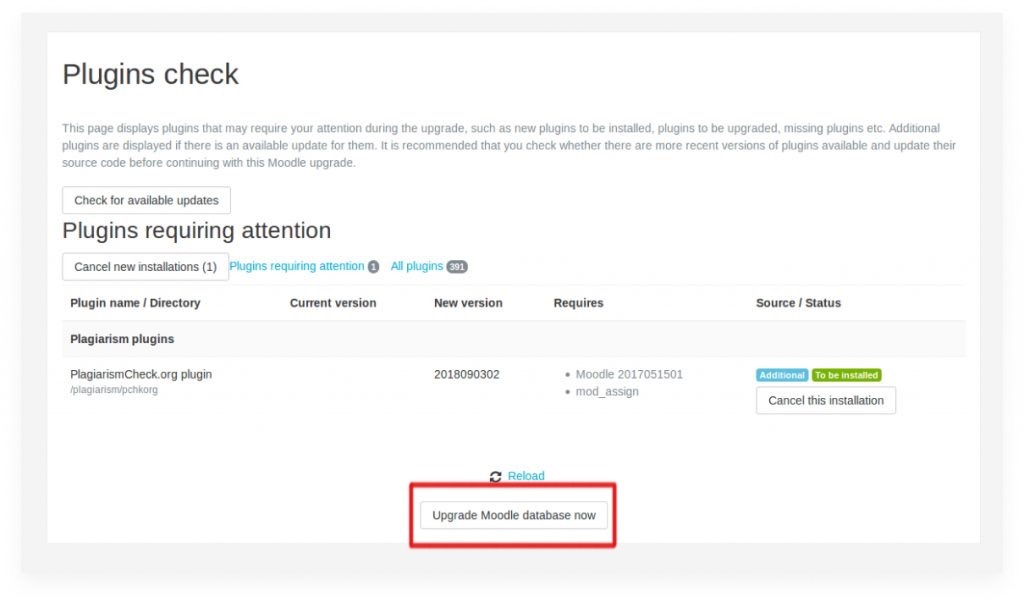 Go to Site administration and find Plagiarism → PlagiarismCheck.org plugin.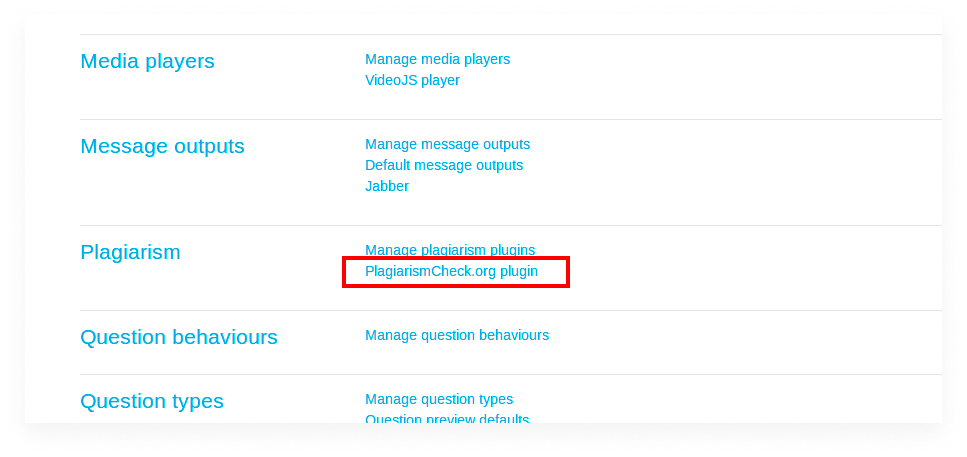 Choose "Yes" in the "Enable plugin" field.

Enter the API Token that we shared with you.

Click the "Save changes" button.
The integration is completed!
Moodle free plagiarism plugin by PlagiarismCheck.org
If you type "free plagiarism check Moodle" into your browser, you may get confused by the results, as free services are not always the most reliable ones. The plugin we offer to you is a secure way to check your students' papers and save your time.