Сanvas Plagiarism Checker — How to set up the integration using LTI
Looking for a reliable tool to check plagiarism Canvas? Try our quick integration to view your papers' originality rate, deal with any similarities, and have all the information about your assignments available at a glance.

The Canvas plagiarism checker you should definitely try
Our software can integrate with Canvas LMS anytime you need. It allows users to easily check submissions for similarity with the help of our Canvas plagiarism checker.
Step 1
In PlagiarismCheck.org account (Owner role), go to Profile → Integrations tab in the top menu.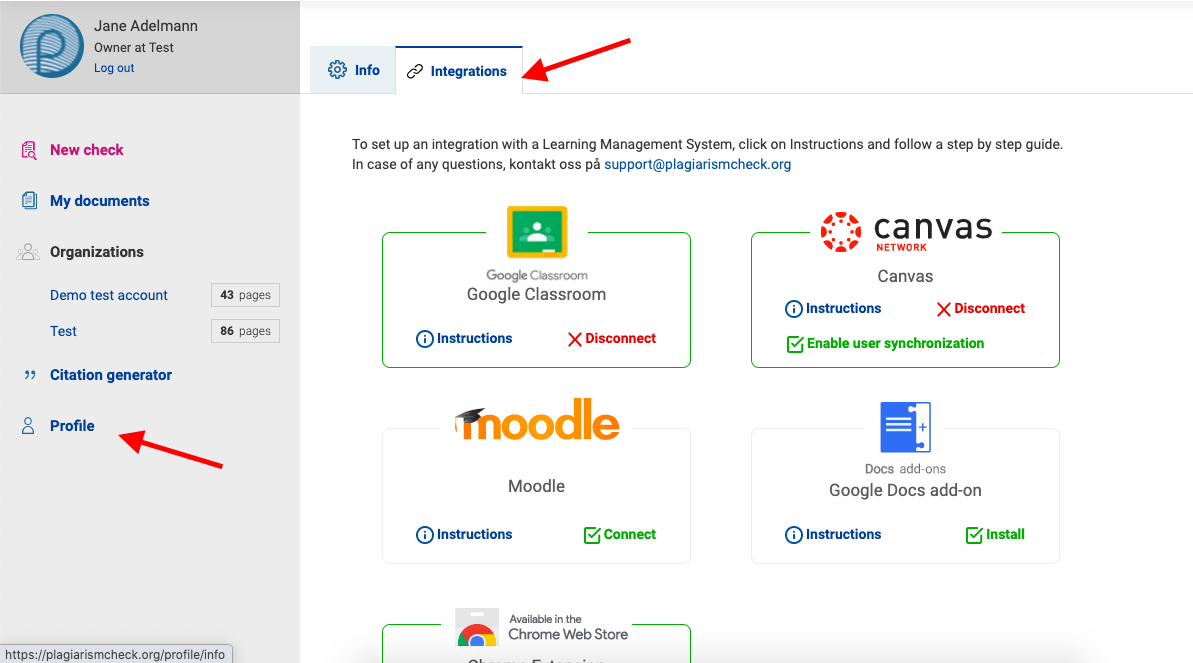 Step 2
Click on Connect to Canvas LMS and get a token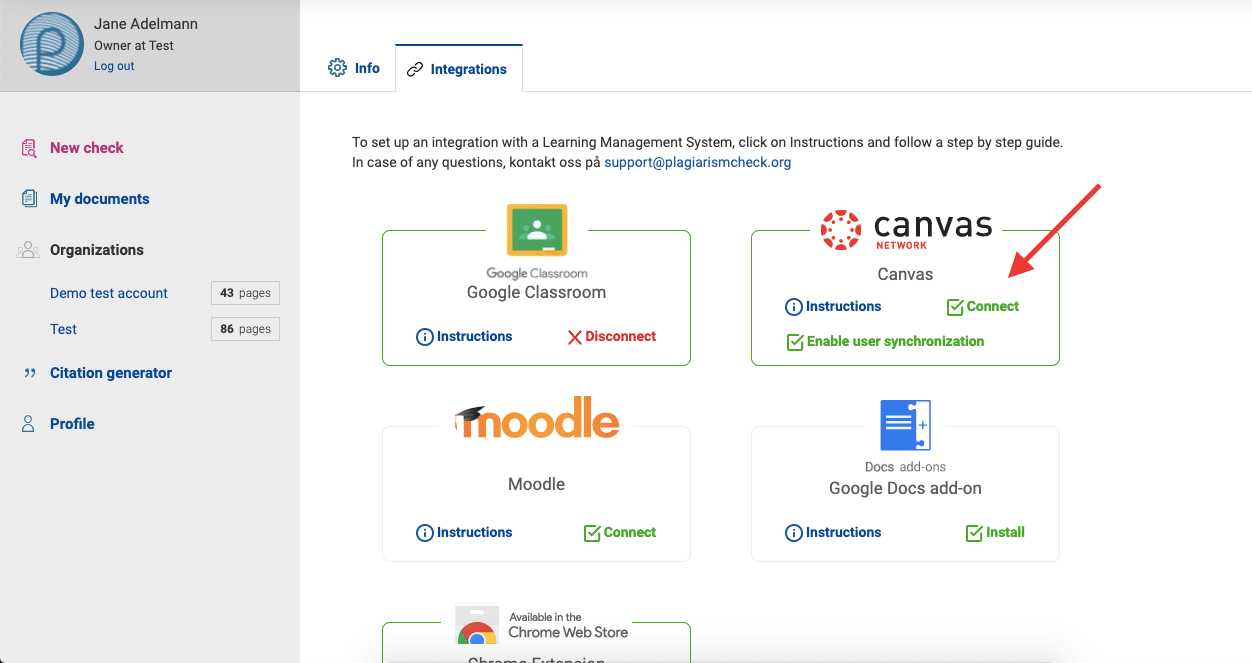 Step 3
In Canvas, go to Admin and open the account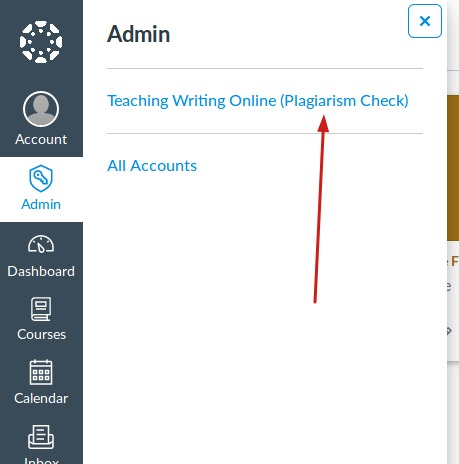 Step 4
Open Settings → Apps → View App Configuration

Step 5
Click on + App

Step 6
Choose By LTI 2 Registration URL and in the Registration URL field, paste the token you have received on Step 2

Step 7
Use PlagiarismCheck.org app to successfully check papers for similarity and help students develop their writing skills