Profile
Logo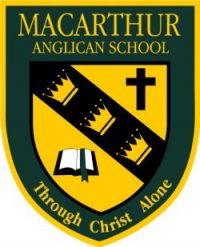 Name
Macarthur Anglican School
Enrollment
Over 800 Students (Kindergarten to Year 12). We also have younger students enrolled in transition (Pre-Kindergarten)
Description
Macarthur is a co-educational independent Transition to Year 12 Christian school located in the semi-rural area of Cobbitty ((in Sydney, Australia). It has a record of excellent HSC results and a high percentage of students entering university each year. Macarthur has two mottos, 'Through Christ Alone' which emphasises the Christian heritage of the School and 'Enter to Learn, Go out to Serve' which is the practical manifestation of the values Macarthur nurtures within students. Students are encouraged to pursue excellence, and we strive to prepare all students for life-long learning.
Challenge
Our Senior Students must complete an "All My Own Work" unit before the commence their Preliminary HSC Year. Understanding plagiarism is an important component of this unit.
Our quest to find an online plagiarism tool stemmed from our desire to:
–        teach students to be responsible digital citizens in a fast-moving world
–        help students identify and understand plagiarism and properly attribute the information used in the work they submit
–        eliminate plagiarism (intentional and unintentional) in work students were submitting
–        find an online tool that was efficient in detecting plagiarism
–        future prepare our students for plagiarism requirements at university
Result
PlagiarismCheck has helped us to stay on top of plagiarism in this digital age in a responsible and ethical manner. It has reduced the incidence of plagiarism issues in submitted work. A key benefit has been the ability to detect work that has been resubmitted by students.
The benefits of using PlagiarismCheck  over free versions online include:
–        Ability to check large volumes of work at once
–        Storage of previous samples to prevent re-use of previously submitted tasks
–        The ability to integrate the software with Google classroom to make submission easier